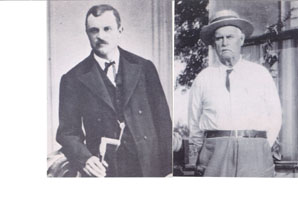 Are these two guys one and the same? The one on the left is W.H. Harris from Dodge City and member of the Peace Commission. The one on the right is W. H. from the second family claiming him.

The photo of Harris on the left appears in the book - Great Gunfighters of the Kansas Cowtowns, 1867-1886, between pages 212-215.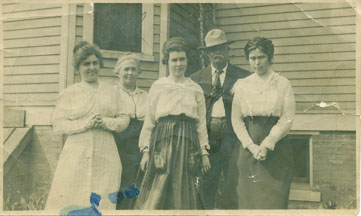 This photos shows W. H. Harris, wife Cora (second from left) and 3 daughters.